Hiking Trails of Marshfield


a town in the middle east sector


Hiking trails are usually not the first thing a person will seek coming to Marshfield.
There are as many beaches here as there are trails, being a town that sits right on the Atlantic Ocean.
Even a simple car journey in this town can be not only scenic, but turn into an educational experience.
It's not hard to figure where the town got it's name
once you do roam off the beaten path.
Almost any part of the town that nears the water
will find you close to those famed marshes.
Marshfield was not the town's first name, as it's history will tell you.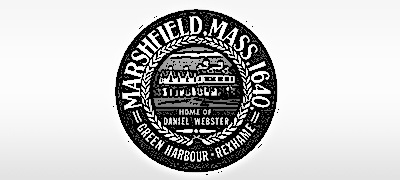 A Brief History of Marshfield


Originally marshfield was part of the area the Pilgrims came to settle in and called New Plimouth in 1620.
Before these settlers arrived, there was evidence that there
had been a heavy native american presence. The evidence even suggests that it was inhabited by these people for thousands of years.

There were well established roads present when the Pilgrims arrived. The only reason for not being met with opposition by these people
was that there numbers were nearly decimated by a plague of some sort.

The  inhabitants were those of the Wampanoag (people of the first light) Tribe of Native Americans. Their chief or Sachem as they called him was Massasoit.

Of the Pilgrims, Massasoit would form a friendship with Edward Winslow.
This same Edward Winslow would later in 1632 come to the
area now known as Marshfield and establish a separate settlement.
He acquired cattle from England which would be part of the town's
early industry. He was also responsible for establishing a church and the first school. By 1640 Marshfield became a town and take the
name that so well describes it's land.


Other industry started in this town was fishing. The first and well known William Green. The area where this industry started became known as Green's
harbor and for a time the "settlement" was also known by that name.


Like most areas by the sea of that time, harvesting of the salt marsh hay was another industry as well as farming. In time the area
also was known as Rexhame which means king's hamlet or village.

It is interesting that during the revolution the town was mostly Tory.  Though there were also Patriots living here as well. A reinactment
of the Tea Party happened on Tea Rock Hill.


Much evidence of this history still exists in this town and the hiking  here tie in well with it's history.

Hiking Trails of Marshfield
The hiking trails of Marshfield are wonderfully varied and abundant. One area that is scenic to drive as well as hike is in the northwest corner of marshfield and referred to as the Marshfield Hills.
This area is found by way of Union st and there are many conservation properties located on this street. With that in mind this first set of trail descriptions I will call
The Union Street Trails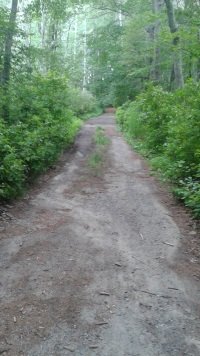 Stetson Meadows of Marshfield aka Couch Beach.
Hiking trails down to a very scenic portion of the North River.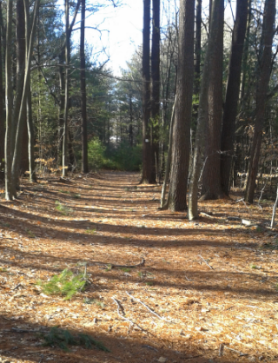 Wide easy hiking trail loop that features views of the North River. Connects to the town owned Jose Carreiro Woods with additional views of the river and its marshes.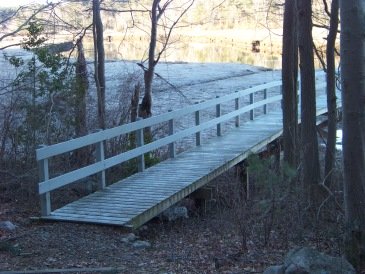 The most prominently seen hiking area on Union St. Brings you out to a pier built with funds from Marshfield's Community Preservation Act.
Cornhill Woods
Union st Forest and Nelson Memorial Forest




Other Marshfield Trails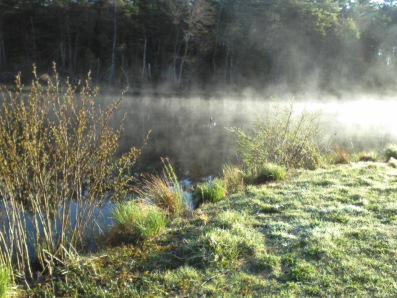 Looking for a quick scenic hike?  A bit hidden but worth the find, the trail here is part wooded with a mostly grass trail around a cranberry bog. A peaceful way to start the day!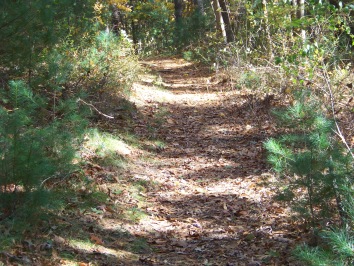 A Wildlands Trust property and just down the street from Ellis Nature Sanctuary. Another quick hike with an initial slightly strenuous climb and lots to explore with a meadow and Chandler Pond across the street.


Daniel Webster Wildlife Sanctuary

North River Wildlife Sanctuary

South River Trail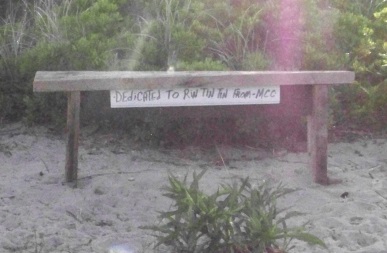 A very dog friendly place with trails to hike and walk your dog!
Marshfield