Hiking Trails of Hingham


a town in the north eastern sector

Hingham and it's hiking trails are in the area that has been named the northeast sector by this website.

A true town of the South Shore possessing not only an actual coast line but a long and rich history as well.


An easy access by both route 3 and 3A.
Hingham Bathing Beach

The hiking trails here can range from a stroll along the coast or estuary, to a woodland walk, or scenic field views and trails around freshwater.

Anyone traveling this town will see that it still retains much of it's colonial charm, almost a step back in time in the present day!

Most of the history presented on this website is usually about european settlers coming and establishing the town it has grown to be at present. Like most towns located directly on the ocean, Indian presence was high here before any step the Europeans had made on the land.


The town of Hingham states that
it is the natural resources that drew
settlers of all sorts to this location.

The sea as well as fresh water made it of particular interest. Yet even before any man stepped on this soil the town maintains the earliest of history is what is important to Hingham.

An ancient waterway that existed before the Weir River created a valley of which a subsequent glacial ice sheet filled in with rock debris from it's movement. This created a large underground reservoir or acquifer as it is called. This is what is responsible for the high quality of Hingham's water.


Hingham: a brief history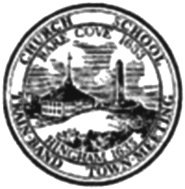 In 1633 a group of Puritans sailed into what is presently Hingham Harbor, led by the reverend Peter Hobart. They settled here calling it Bare Cove. Records show they were probably not the first European settlers. Some earlier settlers were already here most likely some those with the last name of Lincoln.

Two years after the settlement was established the General Court recognized the settlement of Bare Cove incorporated it as the 12th town of the Massachusetts Bay Colony and changed it's name to Hingham.

The town's name was received from the village in England in Norfolk County by the same name. Interestingly, in this same village the name Lincoln was popular. From 1630-1640 a great many "Lincolns" from this village relocated to the "new world".  Hingham Ma. is where they migrated to.
It was found that eight males from five families came here all with the last name of Lincoln.  Four of these were named Thomas .

Talk about confusing! They differentiated from each other by their trade. The Lincolns that are the predecessors of Abraham Lincoln were the weavers (Thomas and Samuel).
They also had a brother named Daniel. It was Samuel Lincoln that was Abraham Lincoln's great great great great great great grandfather.

In those early days the town of Hingham also included what is now Cohasset. Some
of the Lincolns are part of that town's history as well. Mordecai was Samuels' (the weaver) fourth son.

Early Industry in the town was farming (corn, hay both from salt marshes and fresh hay),
Lumbering for ship building, and many trades such as blacksmiths, wheel wrights and coopers. Along with the ship building came those who made accompanying supplies for those ships.

Later in the eighteenth century came the mills. There are many bodies of man made
water in this town due to the mills of that time.  Grist, flour and grain were produced.
Iron foundries were another industry. There was a man named Joseph Jacobs who
was a bit famous for the hatchets he made along with other iron articles he produced.

Like other towns with the ocean as their border, fishing was a big part of the industry here. Fishing and the harbor were a focal point of industry til 1849 when the Old Colony Railroad was introduced. The shipping industry died down in town as it was no longer the primary way to move goods.



Hiking trails of Hingham:
Hingham and it's conservation land is almost too numerous to list (but I will in time)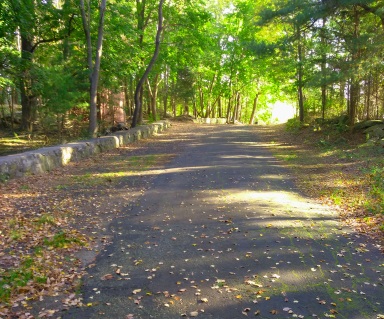 Wompatuck State Park  
Almost 4000 acres of recreation of which 2877 acres lay in Hingham. Contains the 136 acre Aaron reservoir which is mostly in Cohasset.

Hiking trails, biking, camping, fishing and boating all in one place. If you're hot from all this activity you can fill your water bottle at the Mt. Blue Spring near the campground and taste that high quality water from the aquifer below Hingham!


Whitney Woods
A Trustees of the reservation property that lies in both Hingham and Cohassett.
The Hingham portion contains the Weir River Farm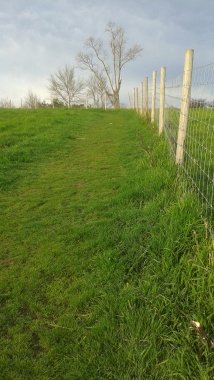 A grass cut trail leading to the top of Turkey Hill.
and a large portion of Turkey Hill.
World's End Reservation
A Trustees of the Reservations property.
In 1889 John Brewer, commissioned Frederick Law Olmsted to design a piece of property for a residential subdivision. Olmsted got busy designing tree lined horse cart paths but the residential part was never built.
Was once an island and part of the Boston Harbor Islands. The island  and salt marshes were dammed by early farmers transforming it to the 251 acre peninsula it now is.

Bare Cove Park
A combination of paved and woodland trails to hike or bike along the Weymouth Back River.
The Cushing Street Hiking Trails


The high traffic of Cushing St. attests to the fact that many use this street only as a cut through to get to somewhere else. If those traveling on this road slow down enough to look at the bounty of recreation this area has to offer, they might actually stop to enjoy it!
Whortleberry Hollow Conservation Area
Not far from the Derby Street Shoppes, these hiking trails are a quick way to let  shopping weary children blow off some steam!
Eel River Woods Conservation Area
The next set of hiking trails on Cushing St. alongside the eel river with winding, looping trails.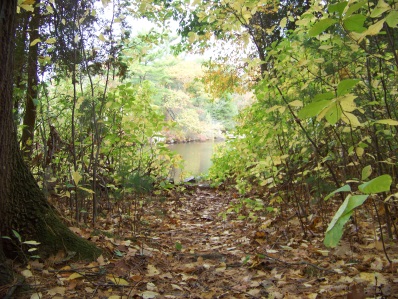 Mildred Cushing Woods Conservation Area
The elusive third set of hiking trails along Cushing St.  These being at the very scenic Cushing Pond.


More conservation hiking trails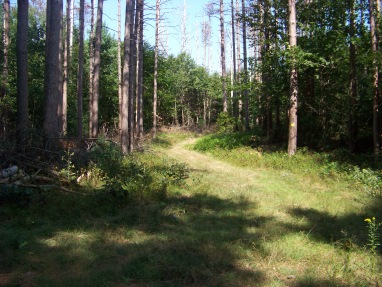 George Washington Forest
107 acres of forest with cart paths. Originally dedicated to reforestation with 3 miles of road.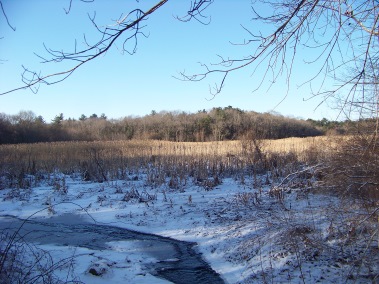 An easy woodsy hiking trail around a marsh. This conservation land trail would be the perfect start to your day!
Foundry Pond Conservation Land

More-Brewer Park

Brewer Reservation
A true hiking trail! A varied hiking experience around a historic mill pond loaded with several outlooks and areas to explore!
Hingham